Chiropractic New Patients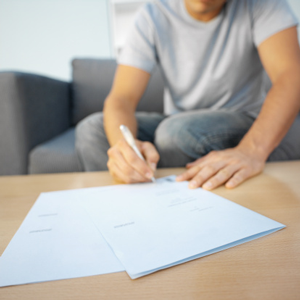 Welcome to Pillar! We pride ourselves on having a warm, inviting atmosphere that all ages feel relaxed and at home in. Our patients say they feel like our space is a breath of fresh air and feel like they are at our home. We look forward to meeting you and your family.
The First Day
We always start our first visit with a complimentary 15 minute consultation with Dr.White. At this time, you'll learn more about what we do and the treatment style we use to address your condition. If it is determined that chiropractic care is right for you then we will continue with an orthopedic and neurological examination. At this point, treatment will begin and you will be adjusted on the first visit as long as no imaging or other information is needed.
The necessary paperwork for the first visit can be filled out at your convenience from your own home and save you time at your visit. When you call to schedule with one of our team members we will be happy to assist you with this process.
The Second Day
When you return, you will meet with Dr. White, to discuss how you felt after the first treatment and talk about the treatment plan going forward. A plan of action will be prepared to help you meet your goals, completely customized to you. Once you have had an opportunity to meet with the doctor, you will meet with a staff member to go over your financial options to continue your care.
This visit takes approximately 45 minutes.
Following Up
We take pride in our schedule. It is very rare to find yourself waiting around to be seen by one of our practitioners.
When you come to the office for follow up visits, you will sign in letting us know you have arrived and are ready to be seen. At that time one of our team members will direct you or your family to the proper adjusting table. The actual adjustment takes only a few minutes, however, please leave a few extra minutes in your schedule to look around the office and learn some new fun facts about your health and the amazing power of your body. Don't be surprised if you ever run into an old friend while you're here. It happens all the time!
We have an open office layout that makes it easy for family members to come in and been seen at the same time.
Learning Opportunities Offered
Teaching you more about your health is a vital component to staying well. We offer workshops in the office and out in the community, as well as webinars that you're welcome to attend. You'll find many other resources in our office, such as articles of the week and newsletters.
Contact us today to find out when our next talk will be held!
CONTACT US »

New Patient Center | (518) 456-3100